2004 Workshop on FNCA Biofertilizer Project was held in Hanoi, Viet Nam.
Sponsored By:
Ministry of Science and Technology (MOST) of Viet Nam,
Ministry of Education, Culture, Sports, Science and Technology (MEXT) of Japan
Local Organizers:
Institute for Nuclear Science and Technology (INST),
Vietnam Atomic Energy Commission (VAEC),
Vietnam Agricultural Science Institute (VASI)
In Cooperation with:
Japan Atomic Industrial Forum Inc. (JAIF)
Participants:
1 each from China, Indonesia, Korea, Malaysia, the Philippines,
2 from Thailand, 4 from Japan and 9 from Viet Nam, total 20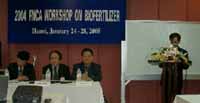 Dr. Vuong Huu Tan, Chairman of VAEC and Dr. Vo Van Thuan, Director of INST/VAEC gave opening remarks and welcomed the participants. Dr. Tadashi Yokoyama, Project Leader of Japan delivered the address on behalf of Japan

.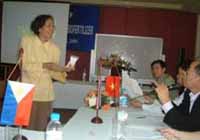 Country reports with theme of "Improvement of Soil Microbial Activities" were presented.
Each participating country reported status of biofertilizer activities in each country and the application of radiation for sterilization of carriers.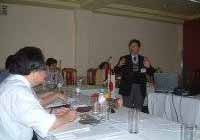 A total seven special lectures were presented, viz. three from Viet Nam, one from Thailand and three from Japan.






Discussions:
< Sterilization by Irradiation>
Sterilization of carrier by irradiation was proposed.
Some countries has been using irradiation for sterilization of carrier but it found that depth study on the effective sterilization doses for each carrier materials are still needed.
Close cooperation with irradiation service facilities in each country is important.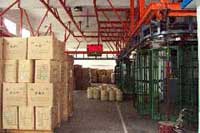 Institute for Application of Atomic Energy, CAAS, China
<Use of the Nuclear Facilities>
Irradiation facilities in FNCA countries were introduced.
The problems of irradiation such as cost or incomplete sterilization were indicated.
FNCA are expected to facilitate between institutes and coordinators for promoting the use of radiation in each country.

< Promotion of Biofertilizer Use by the farmers>
The promotion of biofertilizer use by farmers has been carried out in some FNCA countries by transfer of technology to farmers via field demonstration, advertising and simple manuals.
The problems such as lack of appropriate inoculum or heavy price of some biofertilizers such as mycorrhiza were pointed out.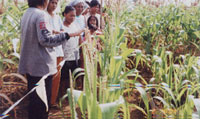 Philippine Nuclear Research Institute
The successful promotion of biofertilizer will be promoted by both the government and the companies selling the biofertilizer products with proper quality control.
<FNCA Field Demonstration and N-15 Experiments>
Field demonstrations have been conducted in the respective participating countries.
Most of the results indicate that biofertilizer could supplement some chemical fertilizers.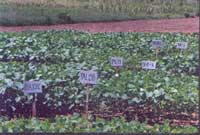 Department of Agriculture, Thailand
However some participating countries are considering more research on the use of PGPR on important food crops such as rice.
Experiments using N-15 have been carried out but are very limited due to the high cost of N-15 isotope labeled fertilizers. FNCA Coordinator were requested to ask the assistance from the IAEA.
<Biofertilizer Manual>
Japanese group presented their part of manual as the first version. The rest part of the manual will be presented in the next Workshop (2005) and The final edition will be published at the end of 2006.
<Next Workshop>
The theme will be "Field Trial" including "Yield response" and "Feasibility study and technology transfer".
The use of biofertilizer carriers sterilized by irradiation as one of the sterilization methods was recommended by Japan.
The place will be in the Philippines.
<Biofertilizer Group Newsletter>
No.5 will be published by Malaysia on May and No.6 by Indonesia on September 2005.
<Collaboration with IAEA, ICRISAT or JSPS>
FNCA will encourage collaboration with these agencies.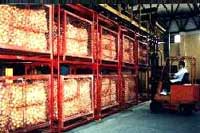 On the third day, participants made technical visit to Institute for Nuclear Science and Technology, VAEC and Hanoi Irradiation Center, which included the "Center for radiation protection and monitoring" and Co-60 facility.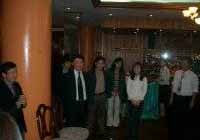 Workshop was successful with participants from 8 countries and great organizing and warm hospitalities of INST, VAEC and VASI.







---