MENU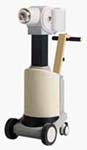 FNCA 2002 Workshop on Radiation Oncology
FNCA 2002 Workshop on Radiation Oncology
December 17 - 20, 2002
Chiba-City and Tokyo, Japan
---
The Workshop was jointly organized by the Ministry of Education, Culture, Sports, Science and Technology (MEXT) and the National Institute of Radiological Sciences (NIRS) of Japan, in cooperation with the Japan Atomic Industrial Forum, Inc. (JAIF).
Representatives from 8 FNCA countries, China, Indonesia, Japan, Republic of Korea, Malaysia, the Philippines, Thailand and Vietnam, along with a representative from the International Atomic Energy Agency (IAEA) attended the Workshop.
Major themes discussed were as follows:
| | | |
| --- | --- | --- |
| | 1) | Follow-up status of patients treated with "The Standardized Radiotherapy Protocol for Treatment of Uterine Cervix Cancer"(CERVIX-1); |
| | 2) | Updated registration and follow-up status of patients treated with the "Accelerated Hyper-fractionation Radiotherapy (AHF) Protocol for Uterine Cervix Cancer" (CERVIX-2); |
| | 3) | Proposed new study protocols for cervical and nasopharyngeal cancers; and |
| | 4) | QA/QC of Radiation Dosimetry. |
As a part of the Workshop, open lectures called "The FNCA Seminar on Radiation Oncology 2002" was held at Toranomon Pastral Hotel, Tokyo. It was intended to educate medical doctors and other health professionals on the state-of-the-art radiotherapy treatment and the present status of radiation oncology in Asian countries.
Technical tours were made to Chiba Cancer Center and to the Heavy Ion Medical Accelerator Center (HIMAC) of NIRS in order to understand current situation of radiation oncology at specialized hospitals in Japan.
The next Workshop was proposed to be held either in China, Vietnam, Korea, Thailand in order of preference. The decision will be made at the forthcoming Fourth FNCA Coordinators Meeting to be held in March 2003 in Tokyo.
Participants of the FNCA 2002 Workshop on Radiation Oncology
Open Lectures
Technical tours to the Heavy Ion Medical
Accelerator Center (HIMAC) of NIRS
---
Program of the FNCA 2002 Workshop on Radiation Oncology
Tuesday, December 17 to Friday December 20, 2002
Chiba/Tokyo, Japan
---
Organized by
:
National Institute of Radiological Sciences (NIRS) and Ministry of Education
Culture, Sports, Science and Technology (MEXT)
Cooperated by
:
Japan Atomic Industrial Forum (JAIF)
Time
:
December 17-20, 2002
Venue
:
National Institute of Radiological Sciences (NIRS) in Chiba
Toranomon Pastoral Hotel in Tokyo
-Monday, December 16 Arrive at the Tokyo International Airport-
-Tuesday, December 17-
Registration
Chair:Tatsuzaki, H., NIRS
09:00-09:30
Opening Session
Opening Remarks
Tsujii, H., Director, Hospital of Research Center for Charged Particle Therapy, NIRS
Welcome Remarks
Sasaki, Y., President, NIRS
Takeuchi, S., Director for International Nuclear Cooperation, Atomic Energy Div., Research & Development Bureau, MEXT
Remarks
Vikram, B., Technical Officer, IAEA
Welcome Remarks
Machi, S., FNCA Coordinator of Japan, Senior Managing Director, JAIF
Adoption of the Agenda

Election of Co-Chairs


* It is requested that one of Co-Chairs play the role of rapporteur.
Group Photograph
< Session 1>
Special Lecture
Chair:Tatsuzaki, H., NIRS
09:30-10:10

Special Lecture


Theme: RadGenomics Project -Iwakawa, M., NIRS, Japan-
10:10-10:30
Coffee Break
10:30-10:50

Special Lecture


Theme: FNCA Project -Machi S., JAIF, Japan-
10:50-11:30

Special Lecture


Theme: The IAEA Activity and Future Cooperation with the FNCA on Radiation Oncology
-Vikram, B., IAEA-
< Session2 >

Follow-Up Status of Patients Treated with the Standardized Protocol of Radiation Therapy for Uterine Cervical Carcinoma(Cervix-1)
Co-Chairs: Supriana, N., Indonesia : Anita, Z.B., Malaysia

11:30-11:45
1)
Follow-up and Statistical Analysis on the Data and Results -Sato, S., Japan-
11:45-12:30
2)
Discussion
3)
Future plan
12:30-13:30
Lunch
< Session3 >

Accelerated Hyperfractionation Radiotherapy for Uterine Cervical Carcinoma
(Cervix-2)
Co-Chairs: Cho, C. K., Korea : Nakano, T., Japan

13:30-13:50
1)
Analysis of Data for the Patients Registration -Sato, S., Japan-
13:50-14:30
2)
Report from Participating Countries
14:30-14:50
Coffee Break
< Session4 >
New Protocol of Chemoradiotherapy for Uterine Cervical Cancer
Co-Chairs:Calaguas, M.J.C., the Philippinesa : Kato, S., Japann
14:50-15:50
1)
Presentation on the Result of the Pilot (Phase I) Study of Chemoradiotherapy for Uterine Cervical Cancer
-Reyes, R.H.D.L., the Philippines-: -Ohno, T., Japan (Chansilpa, Y., Thailand)-
15:50-17:00
2)
Summary of the Questionnaires and Proposal of the Protocol -Kato S., Japan-
Discussion
17:30-19:30
Dinner hosted by the NIRS
-Wednesday, December 18-
< Session4 >
New Protocol of Chemoradiotherapy for Uterine Cervical Cancer
Co-Chairs:Calaguas, M.J.C., the Philippinesa : Kato, S., Japann
08:30-10:30
Proposal of the Phase II Protocol of Chemoradiotherapy for Advanced Uterine Cervical Cancer
Adoption of the Phase II Protocol
10:30-10:50
Coffee Break
< Session5 >
New Protocol of Chemoradiotherapy for Nasopharyngeal Cancer
Co-Chairs: Chansilpa, Y., Thailand : Fuad, B.I., Malaysia
10:50-12:00
1)
Presentation on Chemoradiotherapy for Nasopharyngeal Cancer at Osaka University
-Inoue, T., Japan-
Summary of Questionnaires
-Kato, S., Japan-
Discussion
12:00-13:00
Lunch
13:00-14:30
Proposal of the Phase I/II Protocol of Chemoradiotherapy for Nasopharyngeal Cancer
Discussion
< Session6 >
QA/QC of Radiation Dosemetry /Others
Co-Chairs:Tsunemoto, H., Japan : Susworo, R., Indonesia
14:30-15:00
1)
QA/QC of Radiation Dosimetry -Nakamura, Y., Japan-
15:00-15:30
2)
Others
3)
Schedule of the next Workshop
15:30-15:50
Coffee Break
15:50-17:30
Technical Tour at the NIRS
18:00-20:00
Dinner at NIRS
-Thursday, December 19-
< Session7 >
Drafting the Workshop Minutes
Co-Chairs:Kobayashi, S., Japan : Calaguas, M.J.C., the Philippines : Fuad, B.I., Malaysia
08:30-10:30
Discussion
10:30-11:00
Coffee Break
11:00-11:30
Adoption of the Minutes
11:30
Closing Remarks
11:40-13:00
Lunch
Technical Tour: Chiba Cancer Center (CCC)
13:00
Leave the NIRS
13:00
Arrive at the CCC
13:30-15:00
Technical Tour of the CCC
15:00
Leave the CCC
16:30
Arrive at the Hotel: Toranomon Pastoral
18:00-20:00
<Dinner Hosted by the MEXT>
---
PARTICIPANT LIST OF FNCA 2002 WORKSHOP
ON RADIATION ONCOLOGY
December 17-20, 2002
Chiba City and Tokyo, Japan
---
December 13, 2002
* FNCA Project Leader for Medical Use
CHINA
Dr. ZHOU Juying
Chief Physician
The First Hospital Affiliated to Suzhou University
Dr. CAO Jianping(*)
Associate Professor
Radiation Genetics & Biology Division, Soochow University
INDONESIA
Dr. R. SUSWORO
Head, Department of Radiology, Faculty of Medicine
University of Indonesia
Dr. Nana SUPRIANA
Radiation Oncologist, Ciptomangunkusumo Hospital
JAPAN
Dr. Hirohiko TSUJII(*)
Director
Research Center Hospital for Charged Particle Therapy
National Institute of Radiological Sciences (NIRS)
Dr. Sueo MACHI
Senior Managing Director, Japan Atomic Industrial Forum
FNCA Coordinator of Japan
Mr. Shinya TAKEUCHI
Director, International Nuclear Cooperation
Atomic Energy Division, Research and Development Bureau
Ministry of Education, Culture, Sports, Science and Technology (MEXT)
Dr. Takehiro INOUE
Associate Professor
Osaka University Graduate School of Medicine
Dr. Sadayoshi KOBAYASHI
Honorary Scientist, NIRS
Dr. Shingo KATO
Head, Clinical Diagnosis Section
Research Center Hospital for Charged Particle Therapy
NIRS
Dr. Shinroku MORITA
**********. NIRS
Dr. Yuzuru NAKAMURA
Technical Counselor, Department of Therapeutic Radiology Saitama Cancer Center
Dr. Takashi NAKANO
Professor, Radiology and Radiation Oncology
Gunma University School of Medicine
Dr. Tatsuya OHNO
Doctor, Section of Clinical Oncology
Research Center Hospital for Charged Particle Therapy
NIRS
Dr. Shinichiro SATO
Senior Researcher, Medical Information Processing Office Research Center Hospital for Charged Particle Therapy NIRS
Dr. Hisao SUTO
Head, Department of Radiology
Matsudo City Hospital
Dr. Hideo TATSUZAKI
Head, International Coopration Section, NIRS
Dr. Hiroshi TSUNEMOTO
Honorary Scientist, NIRS
KOREA
Dr. CHO Chul-Koo(*)
Director, Division of Medical Services
Korea Cancer Center Hospital
MALAYSIA
Dr. FUAD bin Ismail
Head, Department of Radiotherapy
National University of Malaysia Hospital
Dr. ANITA ZARINA
Bustam
Head, Clinical Oncology Unit
University of Malaya Medical Center
The PHILIPPINES
Dr.Miriam Joy CALAGUAS(*)
Head, Section of Cobalt and Hyperthermia
Division of Therapeutic Radiology, St.Lukes Medical Center
Dr.Rey H. de los REYES
Department Chairmanand Chief
Gyneologic Oncology Section
Jose R.Reyes Memorial Medical Center
THAILAND
Dr.Yaowalak CHANSILPA(*)
Associate Professor, Division of Radiation Oncology
Department of Radiology, Faculty of Medicine
Siriraj Hospital, Mahidol University
Dr. Janjira PETSUKSIRI
Doctor, Division of Radiation Oncology
Department of Radiology, Faculty of Medicine
Siriraj Hospital, Mahidol University
VIETNAM
Dr.TO Anh Dung
Vice Head
Breast and Gynecology Radiotherapy Department
National Cancer Institute
Dr.TRAN Dang Ngoc Linh
Medical Doctor
Ho Chi Minh City Cancer Center
IAEA
Dr. Bhadrasain VIKRAM
Radiation Oncologist, IAEA
Special Lecturers at Open Lecture FNCA Seminar on Radiation Oncology 2002
Dr. Anthony Tak-Cheung CHAN
Professor, Chinese University of Hong Kong, China
Dr. Vicharn LORVIDHAYA
Associate Professor, Chiangmai University, Thailand
Observers
Dr. Tarit Kumar SAMADDER
Radiation Oncologist from Bangladesh
Radiation Cancer Institute Hospital, JAPAN
< JAIF : Asia Cooperation Center, Japan Atomic Industrial Forum, Inc. >
Mr. Hideo NAKASUGI, Head, Office of the Coordinator

Mr. Yoshio TAKAOKA, Project Manager, Office of the Coordinator

Mr. Toshinobu EJIRI, Senior Staff, Office of the Coordinator

Ms. Chie YAMAZAKI, Senior Staff

Ms. Sachiko ONOSE, Senior Staff

Ms. Mari MIURA, Office of the Coordinator

Mr. Naoyuki EIDA

---