MENU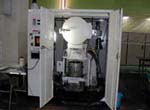 FNCA 2006 Workshop
Minutes>> Program>> List of Participants>> Three Year Plan>>
MINUTES of FNCA 2006 Workshop on Application of Electron Accelerator
-Radiation Processing of Natural Polymer-
12 - 16 December 2006, Putra World Trade Centre (PWTC),
Kuala Lumpur, Malaysia
---
INTRODUCTION

This workshop was co-sponsored by the Ministry of Education, Culture, Sports, Science and Technology (MEXT), Japan and the Ministry of Science, Technology and Innovation (MOSTI), Malaysia. The workshop was jointly organized by the Malaysian Nuclear Agency and Japan Atomic Energy Agency (JAEA). It was held at the Putra World Trade Centre (PWTC), Kuala Lumpur, Malaysia. The main objectives of the workshop were to discuss the commercial status of radiation processing of natural polymer in the FNCA participating countries, to prepare the work plan for the FNCA activities for 2006-2007 and to discuss the new technology on radiation processing of natural polymer for future project.

This is the sixth workshop of the FNCA project on the Application of Electron Accelerator. The main objective of the project is to develop new technology using electron beam (EB) irradiation system, which has a variety of applications and good safety feature, and to demonstrate its application. The system can be applied in various fields such as radiation processing, environmental conservation, etc. This project was organized with the participation of eight FNCA countries.

The workshop was attended by experts on application of electron accelerator, radiation processing of natural polymer from the participating countries: China (1), Indonesia (1), Japan (7), Korea (1), Malaysia (8 including resource persons), the Philippines (1), Thailand (1) and Vietnam (1).

On the first day, a National Executive Management Seminar on Application of Electron Accelerators for Radiation Processing of Natural Polymer was held and attended by 120 participants from industries, universities, research institutes and members of FNCA Workshop. An exhibition that consists of posters and product display was held and participated by China, Japan, Indonesia, Korea, Malaysia and Vietnam.

The welcoming address was delivered by Mr. Seiichiro Takahashi, JAIF on behalf of MEXT. He thanked the Malaysian government for hosting the seminar and workshop. The opening address was delivered by Dr. Daud Hj. Mohamad, Director General of the Malaysian Nuclear Agency. He expressed warm welcome to all participants and wished the successful deliberation and outcome of the seminar and workshop.

The FNCA 2006 workshop was officiated by Dr. Khairul Zaman Mohd Dahlan, Director of Radiation Processing Technology Division, Malaysian Nuclear Agency. The workshop program was briefed and adopted without any amendment.

Dr. T. Kume, FNCA project leader of Japan on the Application of Electron Accelerator presented an outline of the FNCA EBWS Phase 1 and Phase 2. In Phase 2, there are two subjects namely a) radiation degradation of natural polymer and b) radiation crosslinking of polysaccharide derivatives. He presented the comments made by Dr. S. Machi on the evaluation report of the FNCA project on Application of Electron Accelerator and on the report of the FNCA Workshop 2005 which are as follows;

The phase 2 program will focus on radiation processing of natural polymers and it is for 2 years (2006-2007).

FNCA project on radiation processing of natural polymer has to cooperate with RCA of the same project.

The workshop consisted of three invited papers, country reports, technical visit to electron beam processing facility at Sumitomo Electric Interconnect Products (M) Sdn. Bhd, Johor Bahru, discussion on process development, future plans and new activities.

INVITED PAPERS

Dr. Khairul Zaman, Malaysia, presented a paper entitled "Review of Radiation Processing of Natural Polymers-Application of Degradation and Crosslinking". In his paper, he presented the development of radiation processing of polysaccharides (carrageenan, alginate, chitin/chitosan and starch) in Asia and the Pacific Region. Radiation degraded alginates, carrageenan and chitosan as plant growth promoter and plant protector have been developed and commercialized in some countries. Radiation degraded chitosan, carrageenan and starch have also been used together with synthetic polymers for hydrogel production to be used for wound dressing, skin moisturization and for biodegradable packaging films and foams. Radiation crosslinking of natural polymer derivatives such as carboxymethyl chitosan, carboxymethyl starch have been successfully developed in Japan and used for various applications such as removal of pollutants, removal of waters from livestock excrete as well as for bedsores mat.

Dr. Seiichi Tokura of Japan presented paper on the potentiality of processed natural polymers. His paper consists of EB irradiation on hydrated chitin and chitosan, metal injection moulding, the antimicrobial activity of chitosan, preparation of chitosan coated alginate filament and preparation of bacteria cellulose fiber or membrane by electron beam irradiation. He stressed that chitin oligomers may contribute to the acute effect for the acceleration of epidermal cell recovery. On the other hand, chitosan oligomers may contribute to the induction of fibroblast formation for wound healings. The antimicrobial activity of chitosan also depends very much on the size of its molecular weight.

Another paper entitled 'Operational & Safety Requirement of Radiation Facility' was presented by Dr. Zulkafli Ghazali, Malaysian Nuclear Agency. The paper described basic requirement required to operate the irradiation facility efficiently and safely. The paper explained the basic safety requirement needed to ensure safe operation of the machine as well as to ensure safety of the operator. The paper enlightened the safety features available at the accelerator facility of Nuclear Malaysia and upgrading work carried out to further improve safe operation of the machine. The paper also elaborated past irradiator accidents occurred and described lesson learned from these accidents.

COUNTRY REPORTS

A total of 8 country reports on recent progress and development on R&D and commercialization of radiation processing of natural polymers were presented. The participants had the opportunity to discuss, exchange opinions and share their experiences on issues related to radiation processing of natural polymers. The summary of the country reports were as follows:

CHINA

China will continue to investigate the degradation of chitosan and promote its application in plant and aquaculture. One important thing is to give more evident data on the comparison of three methods (radiation, chemical, enzyme catalysis) on the quality and cost of degraded chitosan. More tests will be done on the application of chitosan on plant at laboratory scale and field as well, but it will be limited to a few number of plants. The cooperation with companies will be intensified for the commercialization of the degraded chitosan in aquaculture.

INDONESIA

Modification of kappa carrageen (KC) has been carried out by radiation copolymerization with poly(vinyl)pyrrolidone (PVP). The physical and mechanical properties of the hydrogel showed that the best condition for copolymerization of KC with PVP was in the composition of 2/2 (g/g) and the other compositions relatively fragile. The hydro gel PVP-KC proposed can be used as a matrix for immobilization of bioactive materials or as wound dressing.

Chitosan with 80.5 % degree of deacetylation was irradiated in dry solid, wet and aqueous solution at a dose of 50 kGy by gamma ray from Co-60 source. The irradiated chitosan were dissolved in water and 300 ml chitosan solution of 50 ppm was sprayed to red chili plant three times a week for each plant. Irradiation of chitosan in dry solid conditions increases the plant height by 50 % and the increase in dry biomass by 93 %. The field data of using irradiated chitosan for red chili plant shows the increase in production yield to around 60 % higher than without using irradiated chitosan.

JAPAN

Carboxymethylcellulose (CMC) is crosslinked by irradiation at paste-like condition, resulting in formation of hydrogel. The hydrogel is applied as a coolant to keep freshness of vegetables and fish at low temperature. Shochu (Japanese liquor of 25% alcohol content) residue produced by fermentation of rice and sweet potato was rapidly converted to animal feed by another fermentation using CMC dry gel. Poly(lactic acid) (PLA) crosslinked by irradiation in the presence of triallyl isocyanurate, TAIC was soaked in plasticizer to give elasticity. A maximum of 60 wt% plasticizer was incorporated in PLA resin and flexible PLA sheet was obtained. Growth of flowers was accelerated when sprayed with radiation-degraded alginate and shipment schedule of the flowers was advanced to one week.

KOREA

KAERI researchers developed a wound/burn dressing "Cligel" made of PVP and carrageenan and the technology of the production of the dressing was transferred to Hugel Co. Ltd. in 2001. After approval by KFDA in 2004, Cligel is marketed by Hyundai Pharm. Ind. Co. Ltd. Porous gelatin hydrogels were prepared by EB and gamma ray and studied as scaffolds for tissue engineering. Currently, other natural polymer based hydrogels are studied for the biomedical purpose. Advanced Radiation Technology Institute of KAERI was recently established at Jeoungeup-si. Two Co-60 irradiators, linear electron accelerator and an ion implanter were installed for the radiation application research.

MALAYSIA

In Malaysia, radiation processing of natural polymers is at several stages of implementation. Certain product has been transferred to industry such as sago hydrogel for face mask application. Others are at developmental stage such as sago hydrogel for wound dressing, biofilm and biofoam for packaging. While, some others are still at the laboratory stage. At the same time, further effort is necessary to find industrial partner for commercialization in particular for a new technology or new materials. In this respect, government support in providing fund for research, pilot scale project and commercialization are crucial for the successful technology transfer to industry.

PHILIPPINES

PVP-Carrageenan hydrogel will be produced at semi-commercial stage for market acceptability testing. After the marketability testing, the technology will be transferred completely to the company. Techno-economic feasibility of the preparation of carrageenan oligosaccharides will be undertaken. Chitosan-PVP hydrogel was developed as bio-implant for endoscopic treatment of vesicoureteral reflux. Animal testing has shown it to be stable after six months, biocompatible and non-migratory. Carboxymethylκ-carrageenan (CM-κC) was synthesized. CM-κC by two-step carboxymethylation undergoes radiation crosslinking. Optimum gel fraction was obtained at 40% concentration at 100 kGy. Increase in concentration of the polymer resulted in a decrease in crosslinking dose. CM-κC hydrogel absorbs 100-200 g water/g dried gel depending on the dose and concentration of CM-κC. CM-κC will be used in medical and cosmetic applications.

THAILAND

The radiation crosslinking and degradation of natural polymer were carried out. For radiation crosslinking, efficiency on the PVA/silk fibroin hydrogel for wound healing in rat was investigated. The radiation crosslinking and grafting of cassava starch derivative were also investigated. Radiation degradation of chitosan as plant growth promoter for orchid was studied. The products of gamma degradation of silk are now available in the market in form of soap, bath gel and moisturizing cream.

VIETNAM

Irradiated alginate (oligo-alginate) showed strong growth promotion effect on plants. However due to high irradiation cost, the process was changed to chemical treatment and the degraded alginate was mixed with other components to use as liquid fertilizer. Irradiated chitosan (oligochitosan) showed both effects, elicitation (vaccine) and growth-promotion effect. It is promising to use for field application for plants or for seed treatment against disease infection. One product containing 70% water soluble oligochitosan has been commercialized in 2006. Field test for higher content water soluble oligochitosan is in progress. A new process based on hydrogen peroxide synergistic effects for radiation degraded chitosan at low dose irradiation, 4 - 16.0 kGy has been developed. Hydrogel for burn and wound dressing based on PVA/PVP/KC/chitosan is in the process of technology transfer to companies. Super water absorbent based on starch/acrylic acid has been already approved for field application.

TECHNICAL VISIT

Workshop participants visited Sumitomo Electric Interconnect Products (M) Sdn. Bhd. Johor Bharu. They were received by Mr. Takeda, Managing Director of the company. The company produced a variety of cables including crosslinked type cables. The participants were briefed on the company profile, their products and processes. The participants were later taken for tour of the manufacturing floor that include wire drawing, compounding, extrusion and e-beam facilities used to crosslink the cables. The company operated 3 e-beam machines, NHV 800 keV (100 mA), 2 MeV (100 mA) scanning type machine and Cascade type Grainahhe double rectifier 250 keV (80 mA) e-beam machine. Participants were also given a chance to view irradiation chamber of the 2 MeV e-beam machine including their handling machineries.

DISCUSSION OF PROCESS DEVELOPMENT

There were two parts of the discussion on the technical aspect of radiation processing of natural polymer, i.e. a) Radiation crosslinking of hydrogel of natural polymers for healthcare and environment and b) Radiation degradation of natural polymers for plant growth. Papers in relation to process development of chitosan hydrogel (Korea), CMC hydrogel (Japan), sago starch hydrogel (Malaysia), carrageenan hydrogel (Indonesia) and cassava hydrogel (Thailand) under the radiation crosslinking of hydrogel were presented.

Korea presented the methodology to prepare CM chitosan, CM chitosan hydrogel and CM chitosan hydrogel solution. CM chitosan hydrogel solution was shown to be successful in reducing postsurgical adhesions in a rat cecal abrasion model. Meanwhile, Japan presented the methodology to prepare CMC gel and CMC dry gel for various applications such as bedsore prevention mat, coolant and for treatment of excretion livestock respectively. On the other hand, Indonesia presented the methodology to isolate carrageenan from the seaweeds and preparation of carrageenan hydrogel. He also reported the successful experiment that is being carried out in Indonesia using radiation degraded chitosan as plant growth promoter. Thailand presented several projects in relation to the preparation of silk-PVA hydrogel and cassava hydrogel, PVP-casava radiation grafted hydrogel, radiation crosslinked CM-Starch hydrogel and poly(hydroxamic acid) chelating resin from PMA-grafted starch. Malaysia also presented the process flow of preparation of sago starch hydrogel and her experience in the transfer of technology and involvement in the process of commercialization.

Radiation degradation of natural polymer such as alginate, carrageenan and chitosan have been presented by Vietnam , Philippines and China respectively. Radiation degradation of alginate for plant growth promoter has been terminated in Vietnam due to high cost of production. Instead, Vietnam has commercialized the use of radiation degraded chitosan as plant vaccine (elicitor). However, radiation degraded alginate is still in use commercially for tissue culture. Philippines is focused its work mainly on the development of carrageenan hydrogel and CM carrageenan hydrogel for healthcare applications. On the other hand, China continues to develop and commercialize radiation degraded chitosan for agriculture and aquaculture applications.

Subsequently, based on the success by many FNCA member countries in the development and commercialization of radiation crosslinking of hydrogel from natural polymer and radiation degraded natural polymer for agriculture applications, a manual on radiation processing of natural polymer was proposed. The participants were then agreed to the proposed preparation of FNCA Guidelines on Development of Hydrogel and Oligosaccharides by Radiation Processing. The Guidelines consist of general description on radiation processing of natural polymer and the specific process for the crosslinking of hydrogel and degradation of natural polymer. The preparation of the guideline is coordinated by Dr. Kudoh and assisted by Dr. Hien and Dr. Dahlan.

FUTURE PLAN AND NEW ACTIVITIES

The workshop has prepared a table on current status of research and development on radiation processing of natural polymer in each FNCA member country. The status of R&D is categorized into three stages namely laboratory (L), developmental (D) and commercial (C). Workshop agreed to further collect and compile data on the products that have been successfully commercialized. The experience of FNCA member states in the commercialization of their R & D either a success or failure will be documented. The data will be evaluated and discussed in the next FNCA workshop in 2007. In view of the time constraint on the implementation of current project activities, the workshop proposed that the FNCA program on the Application of Electron Accelerator be extended for another year till 2008.

All participating member countries fully supported the proposed next FNCA meeting to be held in Ho Chi Minh City, Vietnam in October, 2007.

All participating member countries welcome the offer made by Japan to provide expert mission to assist FNCA member countries in relation to radiation processing of natural polymer. The mission will visit at least two countries consecutively for duration of 2-3 days per country in February 2007 within the fiscal year 2006. FNCA member countries that are interested to receive such mission can inform Dr. Kume as soon as possible before end of 2006. On the request for Japan to sponsor other scientists from FNCA member states on such mission will be brought to the Japanese authority.

Workshop has also requested FNCA representative from Japan to discuss with the IAEA/RCA representative on the possible cooperation in the future activity. With regards to the question of patent within the FNCA member states, all participating member countries agreed that such issue is a complex one and it requires time and further deliberation in future.

The participants expressed their sincere gratitude to the organizers and the host institute for a well-organized workshop and for their hospitality.
---
PROGRAM NATIONAL EXECUTIVE MANAGEMENT SEMINAR ON
APPLICATION OF ELECTRON ACCELERATOR
-RADIATION PROCESSING OF NATURAL POLYMERS -
12 - 16 December 2006, Putra World Trade Centre (PWTC),
Kuala Lumpur, Malaysia
---
Malaysian Nuclear Agency (Nuclear Malaysia), Ministry of Science, Technology and Innovation (MOSTI),Ministry of Education, Culture, Sports, Science and Technology (MEXT), Japan, Japan Atomic Energy Agency (JAEA)
12 December 2006, Putra World Trade Centre (PWTC), Kuala Lumpur, Malaysia
08:00
Registration and arrival of guests
09:00
Arrival of the Director General, Malaysian Nuclear Agency and visit the exhibition.
09:30
Welcoming address by representative of Ministry of Education, Culture, Sports, Science and Technology (MEXT), Japan
09:45
Opening Address by Dr. Daud Mohamad, Director General, Malaysian Nuclear Agency (Nuclear Malaysia)
10:00
Refreshment
10:30
Prospect of Radiation Application in Industry and Agriculture,
Dr. Tamikazu KUME (JAEA, Japan)
11:00
Radiation Processing Program at the Malaysian Nuclear Agency
Dr. Khairul Zaman Hj. Mohd Dahlan (Nuclear Malaysia)
11:30
Radiation Processing of Natural Rubber and Its Applications,
Dr. Dahlan Hj. Mohd (Nuclear Malaysia)
12:00
Radiation Curing Applications of Palm Oil Acrylates,
Mohd Hilmi Mahmood (Nuclear Malaysia)
12:30
Environmental application of radiation grafting
Dr. Masao TAMADA (JAEA)
13:00
Lunch
14:30
Radiation Processing Facilities and Services in Malaysia
Dr. Zulkafli Ghazali (Nuclear Malaysia)
15:00
Application of radiation crosslinked natural polymers
Dr. Fumio YOSHII (JAEA)
15:30
Radiation Processing of Polysaccharides and Its Applications
Dr. Kamaruddin Hashim (Nuclear Malaysia)
16:00
Applications of Radiation Processed Natural Polymers for Plant Growth Promotion, Dr. Nguyen Quoc Hien (VAEC)
16:30
Applications of Chitin and Chitosan
Prof. Shinichi TOKURA (Kansai University)
17:00
Afternoon tea and adjourned

PROGRAM OF FNCA 2006 WORKSHOP
ON APPLICATION OF ELECTRON ACCELERATOR
-RADIATION PROCESSING OF NATURAL POLYMERS-

13-16 December 2006, Kuala Lumpur, Malaysia
WEDNESDAY, 13 December 2006
9:00-09:30
Opening
Opening address (Nuclear Malaysia)
Introduction of Participants
Briefing and adoption of the Program
9:30-10:00
"Progress of FNCA EBWS Phase 1 and Outline of Phase 2"
Dr. Tamikazu KUME (JAEA)
10:00-10:20
Break (Photo Session)
Session 1. Invited paper
Chair person: Vietnam
10:20-11:00
"Review of Radiation Processing of Natural Polymers- Application of Degradation and Crosslinking"
Dr. Khairul Zaman (Nuclear Malaysia)
11:00-11:40
"Potentiality of processed natural polymers"
Dr. Seiichi TOKURA (Kansai University, Japan)
11:40- 12.20
"Operational & Safety Requirement of Radiation Facility"
Dr. Zulkafli Ghazali (Nuclear Malaysia)
12:20-14:00
Lunch break
Session 2. Country report
Chair person: Korea
14:00-14:20
China
14:20-14:40
Indonesia
14:40-15:00
Japan
15:00-15:20
Korea
15:20-15:40
Break
15:40-16:00
Malaysia
Chair person: Indonesia
16:00-16:20
Philippines
16:20-16:40
Thailand
16:40-17:00
Vietnam

THURSDAY, 14 December 2006

Technical Visit
Sumitomo Electric Interconnect Products (M) Sdn. Bhd., Johor Bahru

FRIDAY, 15 December 2006

Session 3. Discussion for process development
Chair person: Japan (Dr. Kudoh)
9:00- 10.00
Radiation crosslinked hydrogel of natural polymers for healthcare and environment
(Co.chair: Malaysia)
Chitosan-hydrogel Korea
CMC-hydrogel Japan
Carrageenan-hydrogel Indonesia
Cassava-hydrogel Thailand
Sago-hydrogel Malaysia
10:00-10:20
Break
10:20-11:00
Radiation degradation of natural for plant growth
(Co.chair: Vietnam)

Alginate Vietnam
Carrageenan Philippines
Chitosan China
11:00-11:30
Proposal for manual preparation
Session 4. Discussion on the Activity in Phase 2
Chair person: China
14:30-15:40
Discussion for Commercial Application

Collection and Evaluation of Data
Promotion of Technical Transfer to End User
15:40-16:00
Break
16:00-17:00
Discussion on future plan
Chair person: Thailand

Economic Evalution
Proposal for WS in 2007

SATURDAY, 16 December 2006

9:00-10:30
Discussion on the draft of workshop minutes
Chair person: Philippines
10:30-11:00
Break
11:00-12:00
Adoption of the report and closing
Chair person: Malaysia
---
FNCA 2006 Workshop on Application of Electron Accelerator
-Radiation Processing of Natural Polymer -
List of Participants
12· 16 December 2006, Putra World Trade Centre (PWTC),
Kuala Lumpur, Malaysia

---

Mr. Gatot Trimulyadi REKSO
Leader of Industrial Processing Group,
Center for Application of Isotopes and Radiation Technology (PATIR),
National Nuclear Energy Agency (BATAN)
---

Mr. Tamikazu KUME


Takasaki Advanced Radiation Research Institute,
Japan Atomic Energy Agency (JAEA)
---

Mr. Seiichi TOKURA
Executive Advisor,
Central Office for the Promotion of Technologies,
---

Mr. Hisaaki KUDOH
Associate Professor,
Nuclear Professional School, School of Engineering,
The Tokyo University
---

Mr. Fumio YOSHII
Senior Principal Researcher,
Industrial Cooperation Promotion Department,
Japan Atomic Energy Agency (JAEA)
---
Mr. Masao TAMADA
Environmental Polymer Group Leader,
Environmental and Industrial Materials Research Division, Quantum Beam Science Directorate,
Japan Atomic Energy Agency (JAEA)
---

Mr. Seiichiro TAKAHASHI
Senior Project Manager,
Japan Atomic Industrial Forum. Inc., (JAIF)
---

Mr. Khairul Zaman Hj. Mohd Dahlan
Director,
Radiation Processing Technology Division,
Malaysia Nuclear Agency ( Nuclear Malaysia)
---

Mr. Zulkafli Ghazali
Manager,
Electron Beam Facility (ALURTRON), Radiation Processing Technology Division,
Malaysia Nuclear Agency ( Nuclear Malaysia)
---

Mr. Kamaruddin Hashim
Senior Research Officer,
Radiation Processing Technology Division,
Malaysia Nuclear Agency ( Nuclear Malaysia)
---

Mr. Dahlan Hj. Mohd
Senior Research Officer,
Radiation Processing Technology Division,
Malaysia Nuclear Agency ( Nuclear Malaysia)
---

Mr. Kamarudin Bahari
Research Officer,
Radiation Processing Technology Division,
Malaysia Nuclear Agency ( Nuclear Malaysia)
---

Ms. Lorna RELLEVE
Senior Science Research Specialist,
Philippine Nuclear Research Institute (PNRI)
---

Mr. Guozhong WU
Director,
Research Center for Accelerator and Radiation Processing,
Shanghai Institute of Applied Physics (SIAP),
Chinese Academy of Science (CAS)
---

Mr. Junhwa SHIN
Senior Researcher,
Radiation Application Research Division, Advanced Radiation Technology Institute,
Korea Atomic Energy Research Institute (KAERI)
---

Mr. Manit SONSUK
Chief,
Chemistry and Material Science Research Group,
Thailand Institute of Nuclear Technology (TINT)
---

Mr. Quoc Hien NGUYEN
Principal Scientist,
Research and Development Center for Radiation Technology (VINAGAMMA)
---
Secretariat
| | | |
| --- | --- | --- |
| Mr. Raja Jamal Raja Hedar | | Nuclear Malaysia, Malaysia |
| Ms. Norzita Yacob | | Nuclear Malaysia, Malaysia |
| Ms. Norhashidah Talip | | Nuclear Malaysia, Malaysia |
| Mr. Mahathir Mohamed | | Nuclear Malaysia, Malaysia |
| Mr. Keizo MAKUUCHI | | JAEA, Japan |
---
Three Year Plan of the FNCA Project on Application of Electron Accelerator
FY2006
FY2007
FY2008
Notes
1. Overall Schedule
The 7th FNCA Meeting
(November 25, 27, Kuantan, Malaysia)
The 8th CM
(February 7-9, 2007, Japan)
The 8th FNCA Meeting
(Autumn 2007, Japan)
The 9th CM
(February 2008, Japan)
The 9th FNCA Meeting
(?)
The 10th CM
(February 2009, Japan)
2. Electron Accelerator Workshop
December 2006, Malaysia
(December 12-16, 2007)
October 2007, Vietnam
Autumn, 2008
(?)
Launch of New Project from FY2009
1) Main Subject of Workshop
Radiation Crosslinking and Degradation of Natural Polymers
Economic Evaluation
Technical Transfer to End User
2) Contents of Workshop
Program formulation
Preparation of Table on Current Status of R&D
Information Exchange on Technical Transfer
Open Seminar and Exhibition
Study on Irradiation System for Agriculture and Aquaculture
Compile the Data for Commercialized Products
Cost Evaluation
Open Seminar and Exhibition
Study on Technical Transfer to End User
Study on New Application
Evaluation of project and Proposal of New Project
Open Seminar and Exhibition
3. Expert Mission
Philippines and Thailand
(February 2007)
Vietnam and Malaysia
(July 2007)
4. Preparation of Guideline
Outline and data collection
Preparation of documents
Publication
5. Database of Irradiation Facilities (EB and γ )
Update
Update
Update
Participating Countries
: China, Indonesia, Korea, Malaysia, the Philippines, Thailand , Viet Nam and Japan (total 8 countries) + Bangladesh (observer)
---