---
FNCA Mutation Breeding Sub-Project Meeting on Disease Resistance in Banana took place as follows:
Date :
30 June - 3 July 2008
Venue :
Melia Hotel, Kuala Lumpur, Malaysia
Host Organizations :
- Malaysian Nuclear Agency. Ministry of Science, Technology and Innovation of Malaysia.
- Ministry of Education, Culture, Sport, Science and Technology (MEXT), Japan.
Secretariat :
NSRA
Participants :
1 each from the Philippines, Bangladesh and Vietnam, 2 from Japan, and 2 from Malaysia, total 7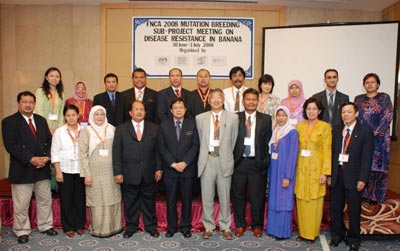 The participants from 5 countries
Opening Session
This Sub-Project Meeting began with the Welcoming Remarks by Dr. Rusli Ibrahim (Project Leader of Malaysia, Nuclear Malaysia), followed by the Opening Speech by Mr. Adnan Hj. Khalid (Senior Director, Nuclear Malaysia).
Special Lecture
Dr. Hitoshi Nakagawa (Project Leader of Japan) presented 'Project Review of FNCA Mutation Breeding' followed by a presentation from Dr. Rusli Ibrahim on 'Activity of Mutation Breeding on Banana in Malaysia'.
And three Special lectures were presented as follows:
'Save Banana from Viruses!' by Prof. Dr. Keiko T. Natsuaki, Tokyo University of Agriculture, Japan.
'Endophytic Microorganisms as Biocontrol Agents of Fusarium wilt' by Prof. Dr. Sariah Meon, University Putra Malaysia, Malaysia.
'Carbon Dioxide Enrichment for Enhancement of Plant Resistance' by Prof. Dr. Madya Hawa Jaafar, University Putra Malaysia, Malaysia.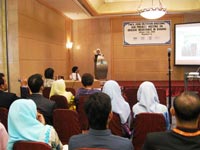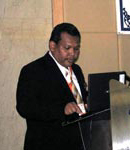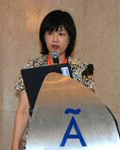 Final Report and General Discussion
Each participating country presented their final report. The points discussed are as follows;
Sharing of markers for resistance genes against FOC, and BBTV among participating countries since exchanging of plant materials are not allowed.
Publishing proceeding for FNCA Mutation Breeding of Banana and efficient protocols for disease screening (FOC, BBTV and Nematodes) that could be documented into manuals and be shared among member countries.
Possibility to maintain mutant varieties in Japan. FNCA as the repository Agency.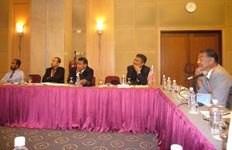 Future plans and evaluation of this Sub-Project were discussed and concluded as follows. And all participants agreed to extend this project until 2010 as Phase II towards achieving the final goal of obtaining resistant new varieties of banana. The Minutes were discussed and agreed by all participants. This will be reported at the FNCA 2008 Mutation Breeding Workshop to be held on 27-31 October, 2008 in Dalat City, Vietnam.
Conclusions
All participating countries such as Philippines, Vietnam and Malaysia have successfully achieved the objectives of the project by identifying promising mutant lines which are disease resistant (BBTV, Fusarium and Nematode).
Achievement from this project will be published as proceedings and protocols for irradiation and screening for Fusarium, BBTV and Nematode.
As a new member of this sub-project of banana, Bangladesh can adopt all the disease screening methods developed by other participating countries.
The protocol for anther culture of banana, developed by Bangladesh, can be adopted by other member countries.
Forum
Four special lectures were presented by Malaysian researchers as follows, and Panel Discussion was held by four panelists such as Dr. Nakagawa, Prof. Dr. Rofina Yasmin Othman, Prof. Dr. Norzulaani Khalid and Prof. Dr. S. Vikineswary.
'Go bananas with tissue culture - from bench to market' by Prof. Dr. Norzulaani Khalid, University of Malaya
'Developing new molecular targets and approaches for control of fungal and viral diseases in bananas' by Prof. Dr. Rofina Yasmin Othman, University of Malaya.
'Biocontrol of Fusarium wilt-microbes the saviour' by Prof. Dr. S. Vikineswary, University of Malaya
'R-genes related to NBS-LRR in Musa' by Dr. Azhar Mohamad, Malaysian Nuclear Agency
Technical Visits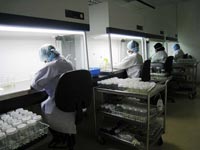 Participants made a technical visit to a commercial tissue culture laboratory, Jalur Lipur Sdn. Bhd. located at Serdang. The company is a relatively new and micropropagates plants such as banana, pineapple, mangosteen and a few medicinal plants. But their main activity is in the mass production of banana cv. Berangan which is mainly supplied to the Department of Agriculture (DOA) of Malaysia. The participants visit to various labs in their production line and also to their nursery. Then they moved to University of Malaya in Kuala Lumpur and their activities which was carried out by the Plant Technology Incubator Unit under the Centre for Research in Biotechnology for Agriculture (CEBAR) were introduced.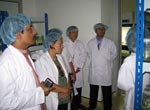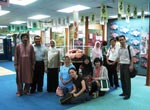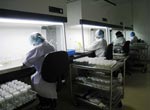 ---